GET A QUOTE
Pennsylvania Auto Insurance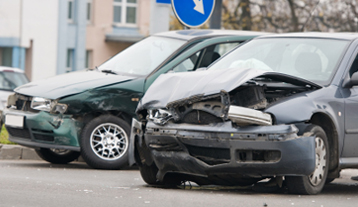 We offer automobile coverage that's there when you need it at a price you can afford.
Obtaining Pennsylvania auto insurance does not need to be difficult. However, you should not rush into a decision about which policy or company to work with before you compare Pennsylvania auto insurance quotes carefully. The good news is this can almost always lead to significant savings.
Why Compare Quotes?
Auto insurance in Pennsylvania is a requirement for all drivers. Having the right policy means protecting yourself, your car, and other drivers from significant financial liability. However, before you choose a specific policy, get Pennsylvania auto insurance quotes from Saucon InsuranceAgency. Here's why.
You know the importance of purchasing insurance if you live in the Northampton County, Lehigh Valley and Bethlehem area. But, did you know you can save money, too?
When you use the independent agency of Saucon Insurance Agency, the agency works for you, comparing quotes for auto policies from available insurance providers in the area.
All discounts and savings options are considered, so you always get the least expensive policy available.
As a driver, you know the amount of coverage you need to protect your investment, including protection from fire, theft, vandalism, falling objects, and even collisions. This agency works with you to find the most appropriate plan for your needs.
You can compare all of these options right online. There's no risk or obligation, and getting a comparative analysis of all carriers and plans available to you all in one place makes it easy to use Saucon Insurance Agency for all of your needs. Protect your car to the level required by law or higher. Most importantly, don't overpay for the coverage you need. You do not have to do so when you use these services to help you to keep prices as affordable as possible. Request a quote today.