GET A QUOTE
Bethlehem Home Insurance Company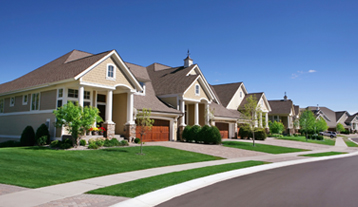 We do the shopping for you, to find the policy you desire at a price you can afford.
Residents in the Northampton County, Lehigh Valley and Bethlehem, Pennsylvania area now have the ability to compare home insurance policies with an independent agency like Saucon Insurance Agency. With this powerful tool, a resident can compare quotes online quickly and efficiently in order to find the right policy.
Home insurance shoppers can become familiar with the common types of insurance policies before buying one:
HO-1 – Covers 10 basic perils
HO-2 – Covers 16 basic perils
HO-3 – Covers all perils except for those specifically excluded on policy
HO-4 – Renters policy
HO-6 – Condominium/Co-op policy
HO-8 – Older homes policy
Basic perils may include items like water and fire damage. However, buyers may want to opt for additional coverage, often found in the form of protection for natural disasters.
There are additional choices that should be made before comparing policies. As the level of protection is important to the policy and its premiums, shoppers can spend time on important areas such as the amount of coverage for possessions. Many owners and renters like to have enhanced coverage for items like jewelry, antiques, electronics, and musical instruments. Homeowners insurance can offer considerable protection for your property, possessions, and more!
After considering options on a future policy, owners and renters can get ready to compare their insurance options. With an agency like Saucon Insurance Agency, you can receive a number of quotes from recognized insurance companies at once. We can help you with any questions that you have along with way, which will add our expertise to you already saving time and money!
Feel free to take advantage of this innovative online quoting tool. As your insurance agent, we will be here for you to guide you along the insurance buying process.