Other Pennsylvania Insurance Options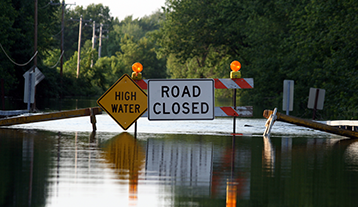 Need more insurance? Discover our 'Other' Insurance Coverages!
Businesses and individuals in Northampton County, Lehigh Valley and Bethlehem, Pennsylvania area, can easily purchase a number of lesser-known insurances with an independent agency like Saucon Insurance Agency. As your insurance agent, we will be there to help you along the way with any questions or concerns.
There are several types of insurances that can fall under this general category. You may be able to purchase a policy for the following examples:
RV and Camper Insurance: Owners and renters, whether full-time or vacationing, can protect their vehicle as well as travel trailers, campers, and similar items.
Boat and Watercraft Insurance: Those who love the water can opt for physical damage and liability coverage, as well as others. Boats and similar watercraft represent a sizable investment.
Flood Insurance: This specific insurance option can be critical for certain areas.
Toy (Four Wheeler) Insurance: Small motor vehicles can be insured for protection, as well as personal injury.
Motorcycle Insurance: It is important for motorcycle owners to protect themselves with a policy – often similar in nature to an auto insurance policy.
Personal Umbrella Insurance: A catch-all coverage that commonly extends from one to five million dollars in value, increasing protection for one's car, home, and watercraft policies.
This example insurance coverage's can be customized to meet your needs. By purchasing them from an independent agency, like Saucon Insurance Agency, you can receive a number of competing quotes. We can help you along the way with any items that arise and could play a large role in your coverage options and premiums.
Contact us to speak with an independent agent. You will receive personalized attention, as we are always accessible for any needs that you have.