BUSINESS INSURANCE QUOTES
Pennsylvania Business Insurance Agents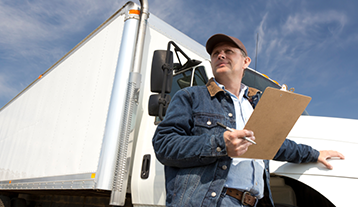 Keep your business safe with Business Insurance from Saucon!
For those who are in the Northampton County, Lehigh Valley and Bethlehem, Pennsylvania area, let our team at Saucon Insurance Agency help you with all of your business needs. Our offices are located to serve Eastern Pennsylvania from Philadelphia to Scranton. Our offices are located to serve the Greater Bethlehem area. As an independent agency, we help our businesses connect to the best insurance products available from the best insurance providers.
Commercial Auto Insurance
Auto insurance is one of the most important types of Business Insurance to have. No matter if you have a fleet of vehicles for your team or just a single car that you use for getting to and from work, having more than the state requirement in insurance is necessary. It will help you protect your investment while also providing liability protection if an accident does happen.
Commercial General Liability Insurance (CGL)
We offer CGL insurance as well. Liability is a big problem for many businesses today, but our agency can give you the help you need. To protect against liability risks, turn to our agency for information and resources. We will work directly with you to protect you from product mistakes, service mess ups, and even those individuals who fall on your property.
Commercial Property Insurance
If you lease or own property, you need insurance. Not only do you need to protect the building in some cases, but you also need to protect your company's inventory, assets and resources. Protecting against theft, fire, vandalism and many other risks are critical. Could your business survive if a sudden storm caused flooding of all of your inventory? With insurance protection, you do not have to worry about this.
Workers Compensation
Protecting your employees is just as important. Pennsylvania and Pennsylvania companies will find that our services can help you get the lowest possible workers compensation insurance plan in place that provides ample protection for your employees.
Business Owner Package (BOP)
To wrap it all together and to pay less, check out BOP insurance. This type of protection provides the types of coverage you need in various types of insurance. Because you are purchasing a package, you will save considerably as a result.
Contact us today to get affordable rates across all available insurance providers for your Business Insurance coverage needs. As an independent agency, Saucon Insurance Agency works for you and ensures that you always get the best possible service, cost and protection you need.