Employee Benefits and HR Consulting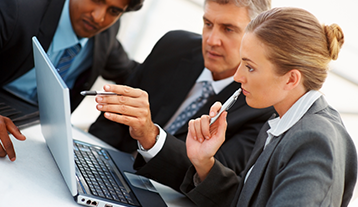 Are you tired of the broker run around? Do you know what you are paying your broker? Do you want a partner for your HR team? Let us help you!
In today's economy, employee benefit consulting needs to be about more than just marketing a company's health insurance policies once a year. At Saucon Insurance, we built our employee benefits consulting practice on the philosophy that we are an extension of our client's management team. We believe that our clients should know what we are paid, how we receive that compensation, and what services we are offering for our clients with written performance expectations.
We specialize in developing an employee benefits package that is both competitive and cost effective by utilization a broad suite of products. Our team works with our clients to identify risk within their current employee benefits package, offer solutions to that risk, and stand side by side with our clients to support those policies.
Additionally, we work with out clients to mitigate HR and operational risk associated with state and federal laws, including PPACA.
From traditional medical plans to private exchanges, traditional life insurance to full work-site and voluntary employee paid plans, Saucon Insurance Agency is here to develop unique solutions for each client.
Let us put our knowledge to work for your company.